Was exciting to see my name mentioned amongst many others in my graduating class by The Herald newspaper:
"…Rowan Rosie's joyous neon abstracts paintings are also very easy-on-the-eye. "
Link below!
http://m.heraldscotland.com/arts_ents/14522451.Heartfelt_remembrances_at_Dundee__39_s_art_college/
Another review of my show thanks tothe 'Dundee University Review of the Arts' publication and website:
"Further down the corridor and into the brightness of another studio, Rowan Rosie's work fills the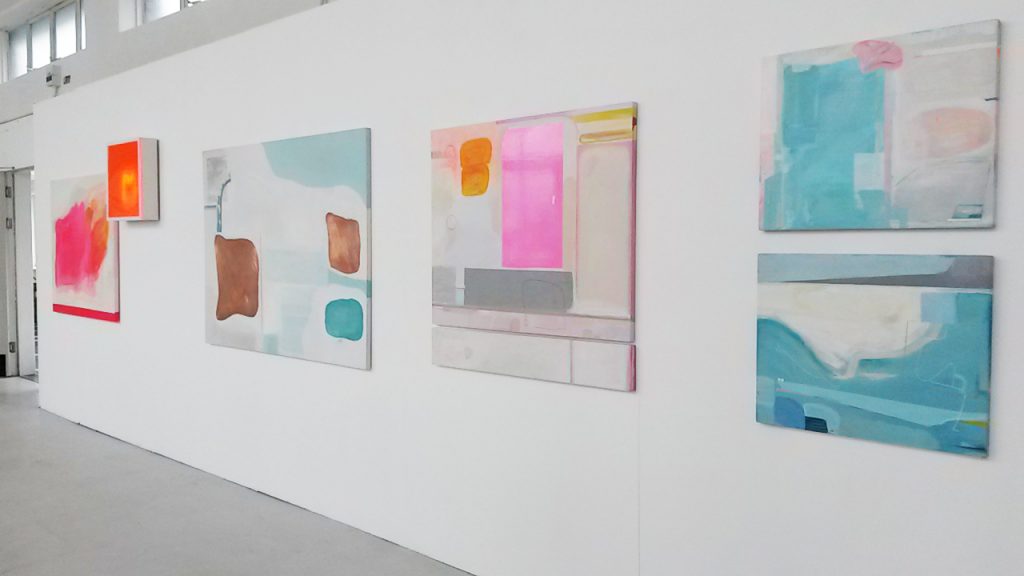 feature wall. Rosie aims to guide the viewer on a journey of balance, light and colour. The paintings are giant and abstract, and presented adjacent to one another; this is undertaken as an eclectic mixed media frenzy with bright modern synthetic colours. Neon pinks mix with fantastic tangerine; coppers mix with sea-green. A lone neon orange light box sets off the whole composition, pulling the paintings together in a fiery glow"
Again, link below!